Licensed Retailer
We are southern Colorado's Licensed HandiQuilter retailer. 
Handi Quilter understands what quilters need: a reliable, low-maintenance longarm quilting machine that not only makes it easy for you to finish more quilts, but also looks great in your studio. Whether you quilt for fun, charity, or profit, Handi Quilter's innovative technology and quality engineering provide the functionality that quilters demand, along with the smoothest stitch in the industry.
All of our longarm quilting machines are backed by the trusted HQ warranty and HQ customer service, education, and technical support. With Handi Quilter, you'll be able to finish more quilts to your own or your customers' exacting standards.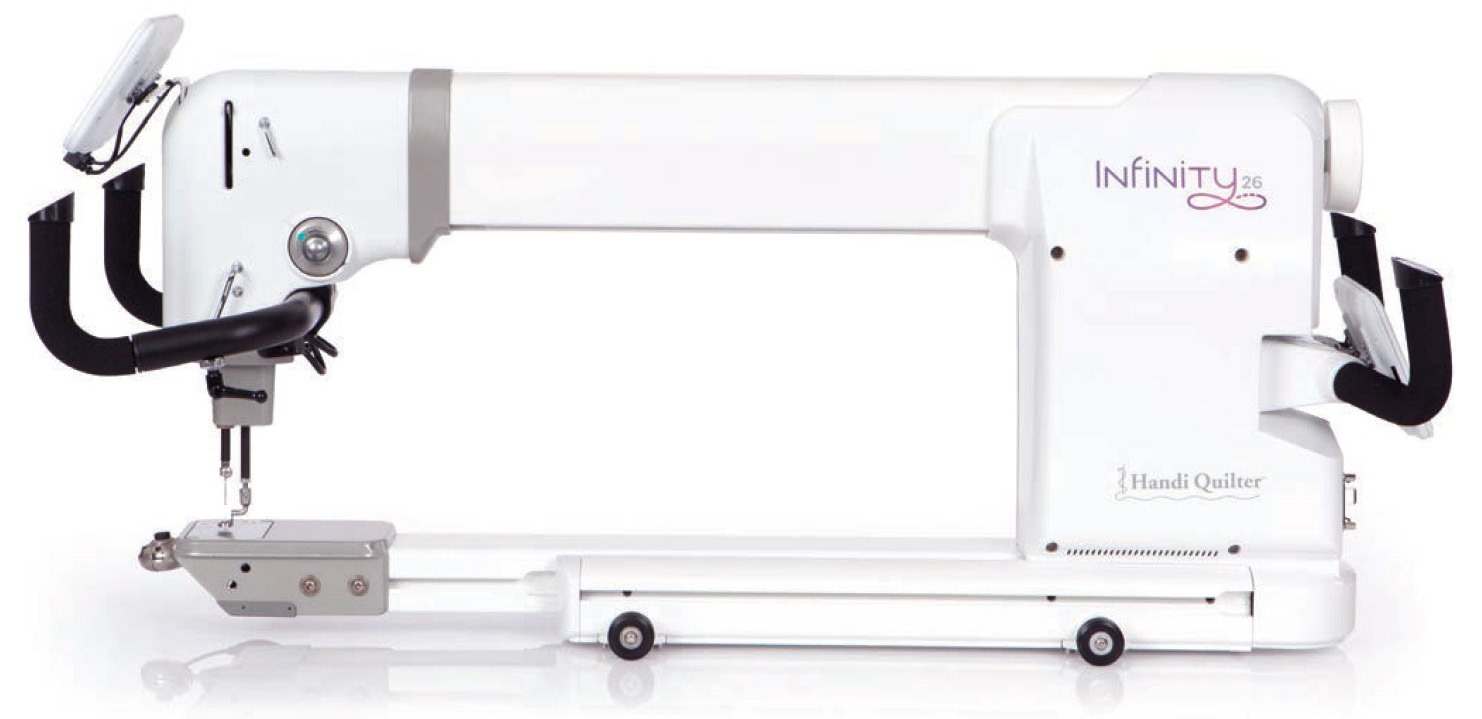 HQ Infinity Longarm Quilting Machine
The creative possibilities of quilting are endless. Now, your longarm machine also provides endless opportunities. Introducing the HQ Infinity by Handi Quilter. Innovative features, from stitching speeds up to 3,100 precision stitches per minute to handlebars that can be tailored to how you like to quilt, establish the Infinity as best in class. Customizable settings, programmable presets and intuitive software give the Infinity the ability to work and grow with you.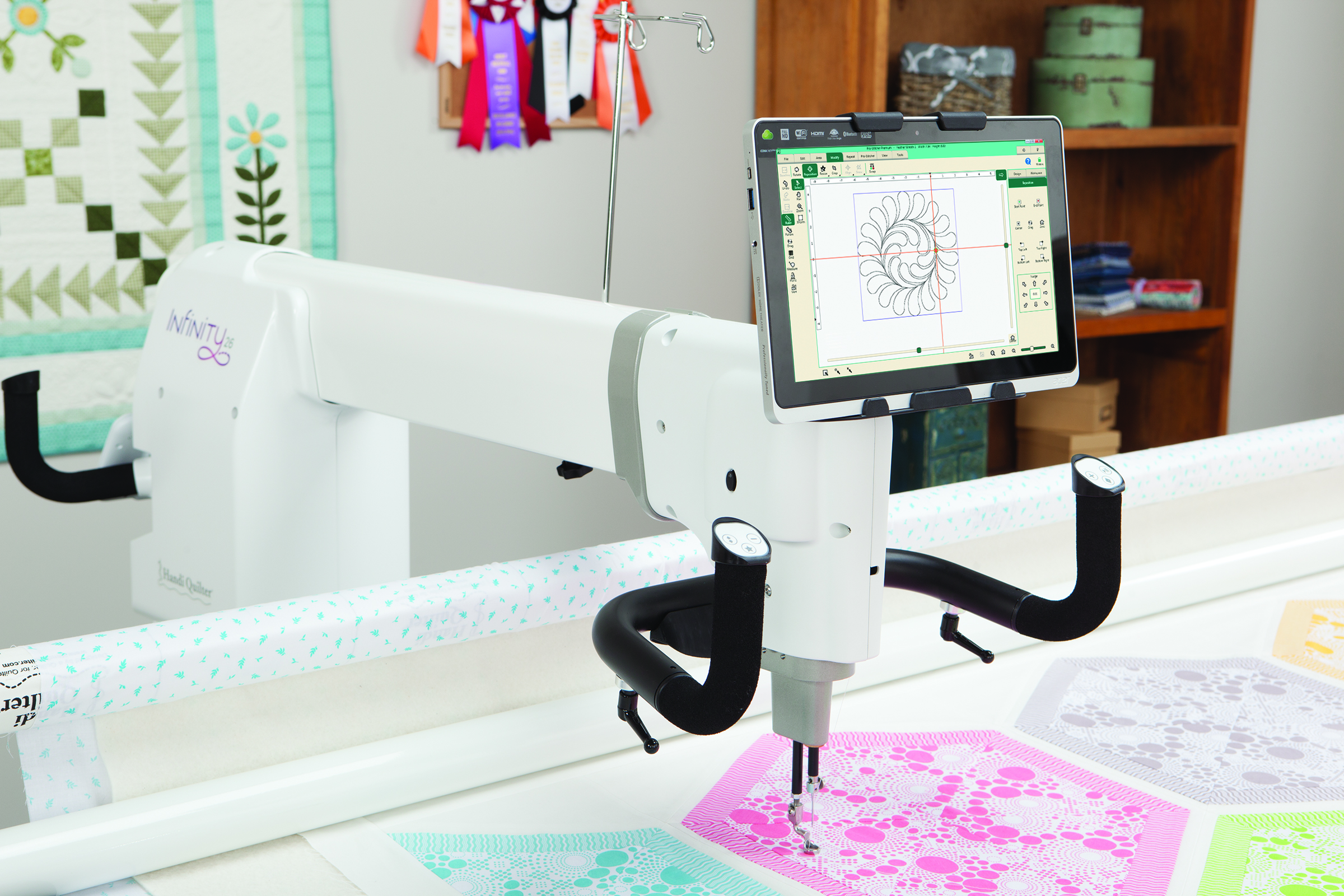 Pro-Stitcher
The Pro-Stitcher® quilting system integrates Handi Quilter's world-class quilting machines with the latest computer technology to help you finish more quilts. Pro-Stitcher guides the machine to quilt any design you want to use, create, or customize. It works with all Handi Quilter stitch-regulated quilting machines: HQ Sixteen, HQ Simply Sixteen, HQ Avanté, HQ Forte, HQ Fusion, and HQ Infinity. Expand your quilting possibilities with this easy-to-learn, easy-to-use, computerized system and have fun finishing more quilts!
Pro-Stitcher includes two activations for Pro-Stitcher Designer™ software, a fully functional digital design program. You can choose to activate Pro-Stitcher Designer on your Pro-Stitcher tablet to quickly import/export designs between Pro-Stitcher and Pro-Stitcher Designer or choose to install solely on your PC or laptop. For the software to have full functionality, it must be registered with Pro-Stitcher Designer.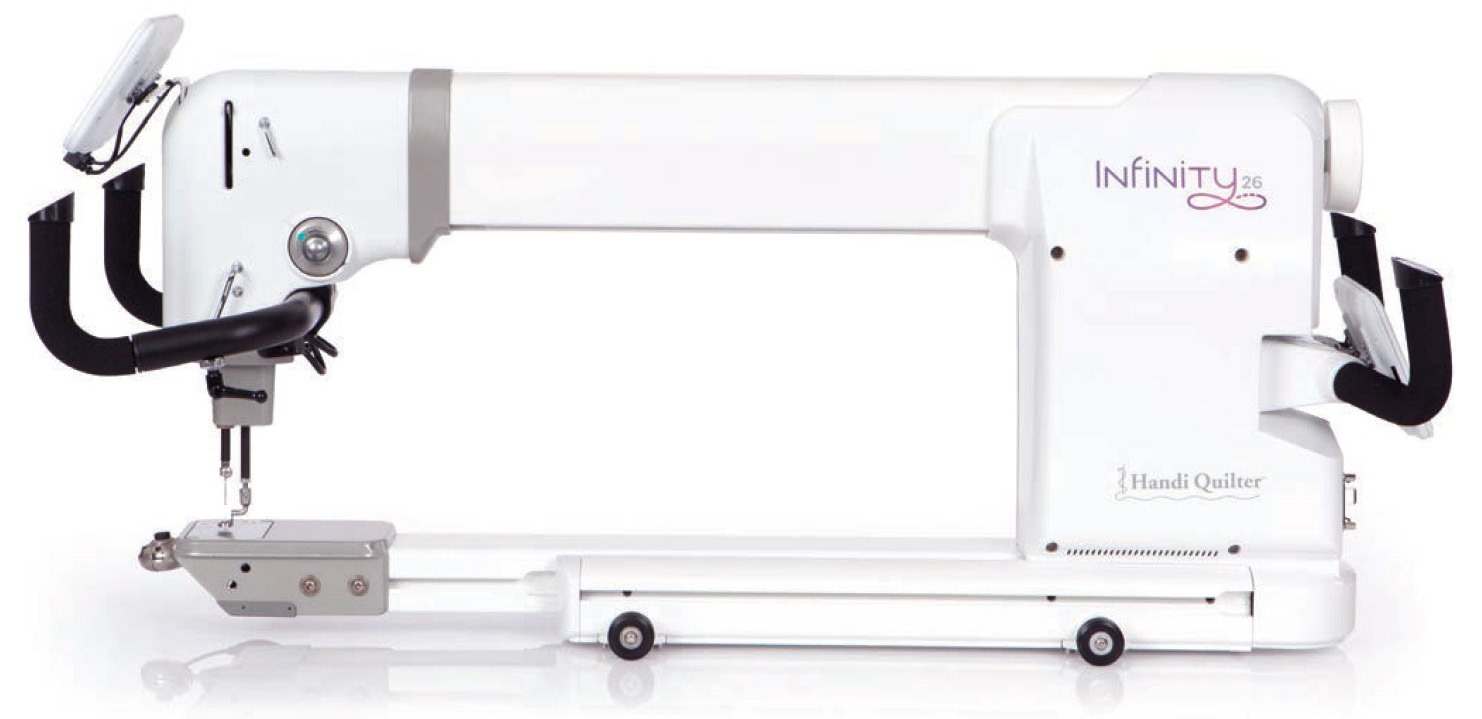 HQ Amara Longarm Quilting Machine
Experience quality, precision, and a world of quilting possibilities. From baby quilts to king-size, the HQ Amara is the perfect fit for your style of quilting.
The HQ Amara 20-inch longarm machine with HQ Studio2 Frame (choose from 10-foot or 12-foot). Everything you need for free-motion quilting right out of the box (including a powerful stand-alone bobbin winder).
Hours:
Tues - Fri: 10:00 a.m. - 5:00 p.m.
Sat: 10:00 a.m. - 4:00 p.m.
Questions? We Have Answers!
Need some help?  Simply fill out the form below, and we'll will reach out to you quickly to talk!